IC handlers
Runtis Rt-5000 series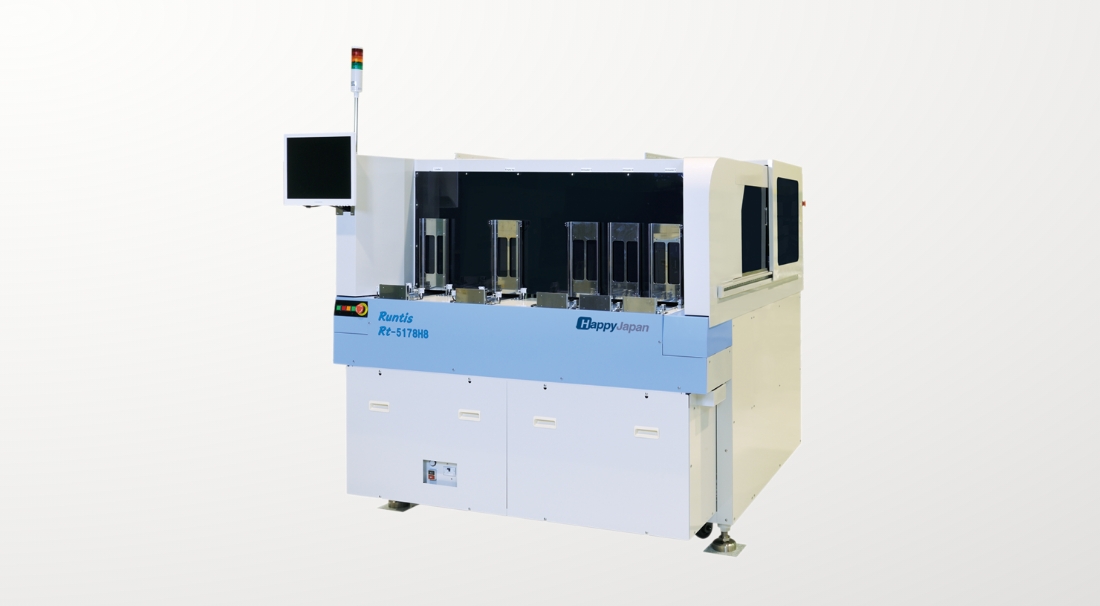 Features
High throughput helps customers with advantages cost-wise. UPH= 20,000 (Simultaneous measurement of 32 pieces) UPH= 18,000 (Simultaneous measurement of 16 pieces) UPH= 14,400 (Simultaneous measurement of 8 pieces) UPH= 9,600 (Simultaneous measurememnt of 4 pieces)
Identical throughput for room temp. and high temp. is secured by our own exclusive transfer mechanism.
Worldwide highest MTBA and MTBF are secured.
We have the past performance for smart factory and labor saving.
We have the past perfomance for other suppliers' testers and help with various technical requirements.
Reliable and stable measurement with accuracy working for room temp. and high temp. is secured by high speed transfer and alignment with a high accuracy.
Various shapes of IC devices can be accomodated because of simultaneous measurement with user-friendly operation and change in DUT pitch.
User-friendly replacement with change-kit is available because of one-touch removal and attachment mechanism for DUT.
Measurement of various IC devices such as magnetic sensor, electronic component, transistor and so on, is available.
We propose customized IC handlers in which customers' needs are incorporated. Various options are also available.
Rt-518mH16-X32 / Rt-518mH16 / Rt-516mH8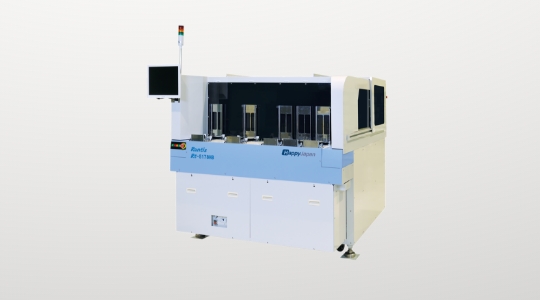 Measurement temperature
Room Temp. / High Temp.
Quantity of simultaneous measurement

Rt-518mH16-X32:
32S/16S/8S/4S/2S/1S

Rt-518mH16:
16S/ 8S/4S/2S/1S

Rt-516mH8:
8S/ 4S/2S/1S

*Change-kit to be used for Rt-516mH8 is compatible with Rt-2000 series.
Inquiries
For more information, please contact us on the following page.
Contact Us