R&D, Advanced Technology
Ag NANO Ink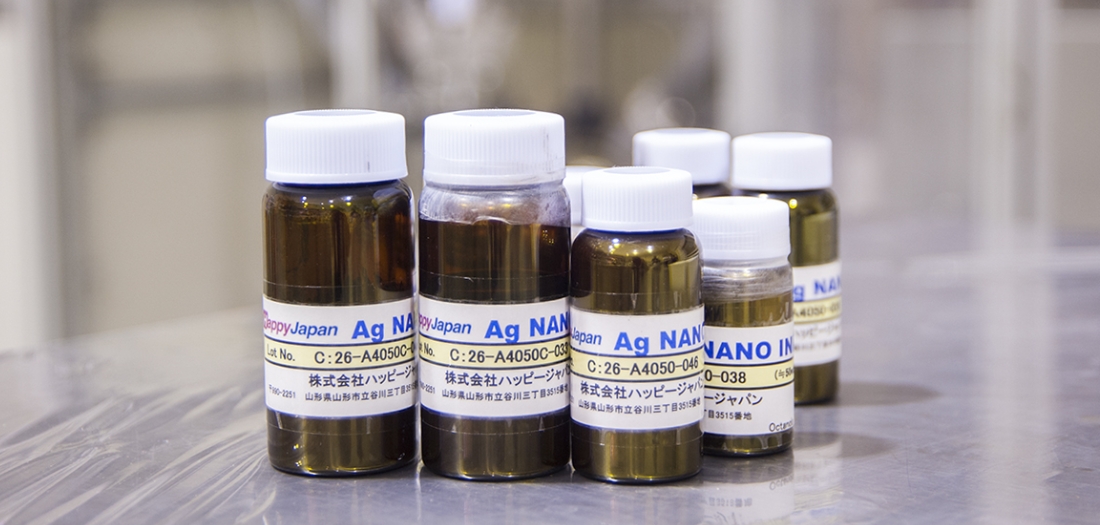 Coexistence low-temperature sintering and long life
When a metal is nano-sized, nanoparticles are fused to each other at around 100 °C, normally it does not conduct. However, good conductivity can be obtained. As a result of the effect of relatively increasing the surface area from nano-sization, it can be applied to applications such as catalysts by utilizing its active reactivity.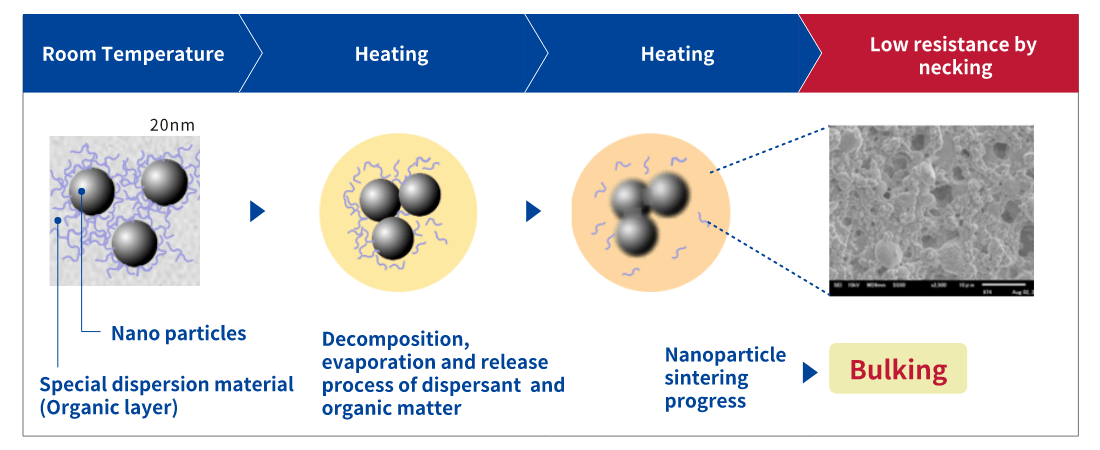 Features of Happy Japan Ag NANO ink
Since metal nano ink has a large specific gravity, it will settle (aggregate) immediately if it is left as it is. Our silver nano ink has achieved a long life without impairing the features of low-temperature firing.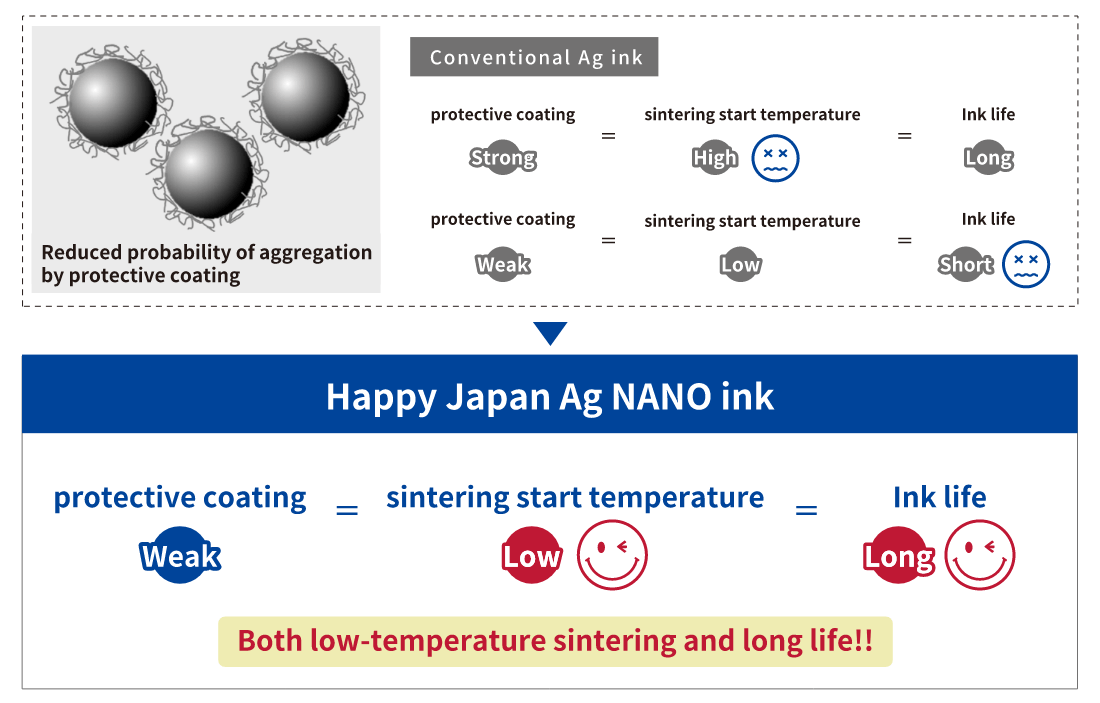 We also have a lineup of Ag NANO inks that can be sintered at near room temperature, making them ideal for flexible substrates that are not suitable for high-temperature processing.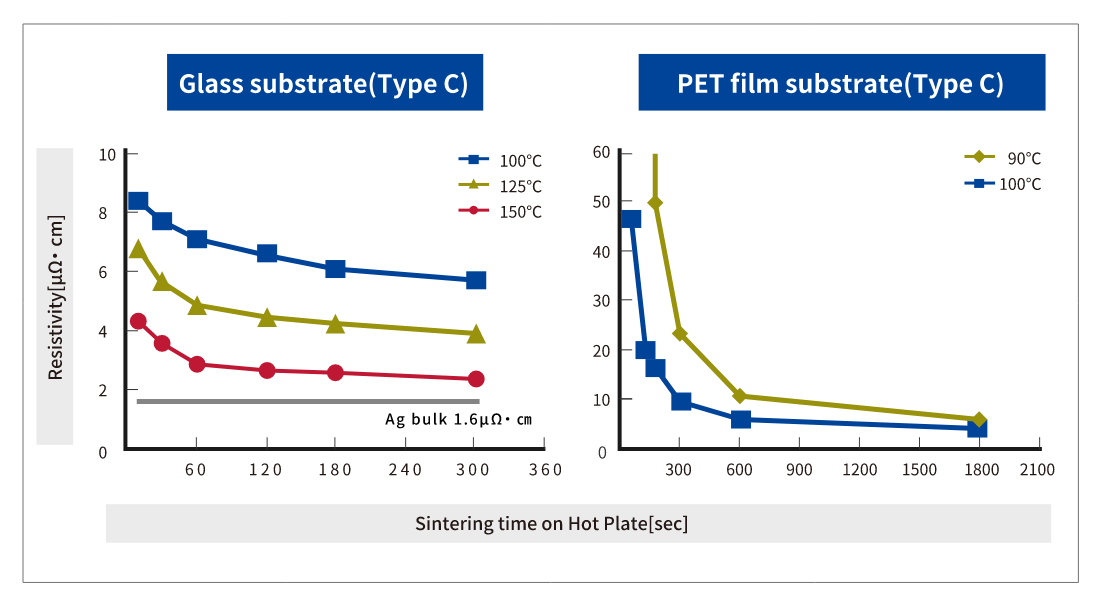 Lineup of our Ag NANO inks
Type
Content rate
[wt%]
solvent
Viscosity *
[mPa・s]
Application example
Type A
43~50
Butanol
Octane
2
Thin film formation
(for spin coating)
Type C
Octanol
Tetradecane
9
For inkjet patterning
Surface tension * 27[mN/m]
Type CS
14
Type BS
Octanol
Decane
11
* Viscosity and surface tension are reference values and not guaranteed.
Application examples of our Ag NANO Ink
Silver particles with an average particle size of about 15 nm were prepared for inkjet use. It can be formed on demand in various patterns.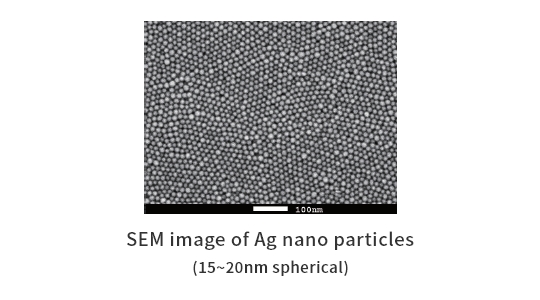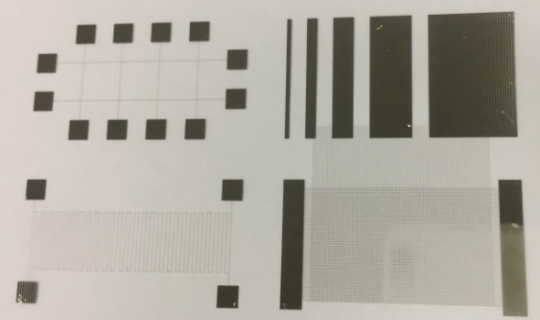 Electrode patterning

Can be used as an electrode by printing a pattern on film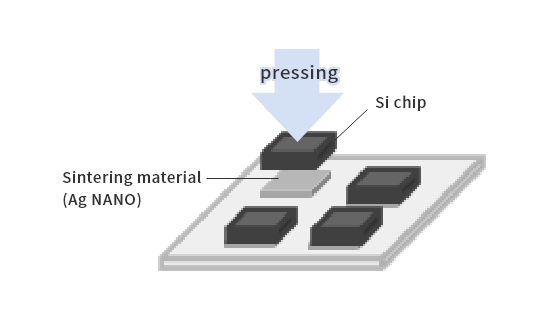 Silion chips die-bonding on circuit board

By applying it to a metal surface and sintering it, both adhesion and conductivity are achieved.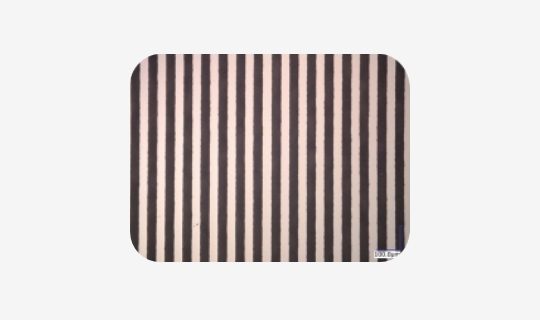 IJ pattern example

L/S =35/40μm achieved on PET film(special specification)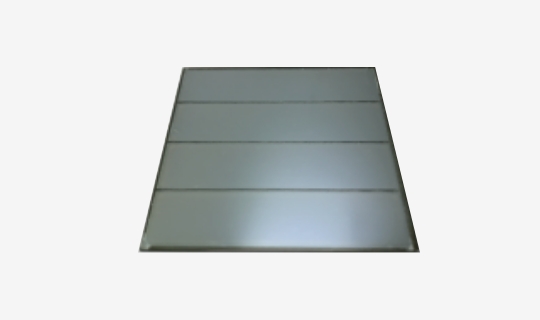 Back electrode formation for organic solar cell
In addition, a wide range of applications to reduce contact resistance and solder replacement (die bonding) can be considered.
Inquiries
For more information, please contact us on the following page.
Contact Us