Embroidery Machines
HFR-W Series (Wide Sewing Field)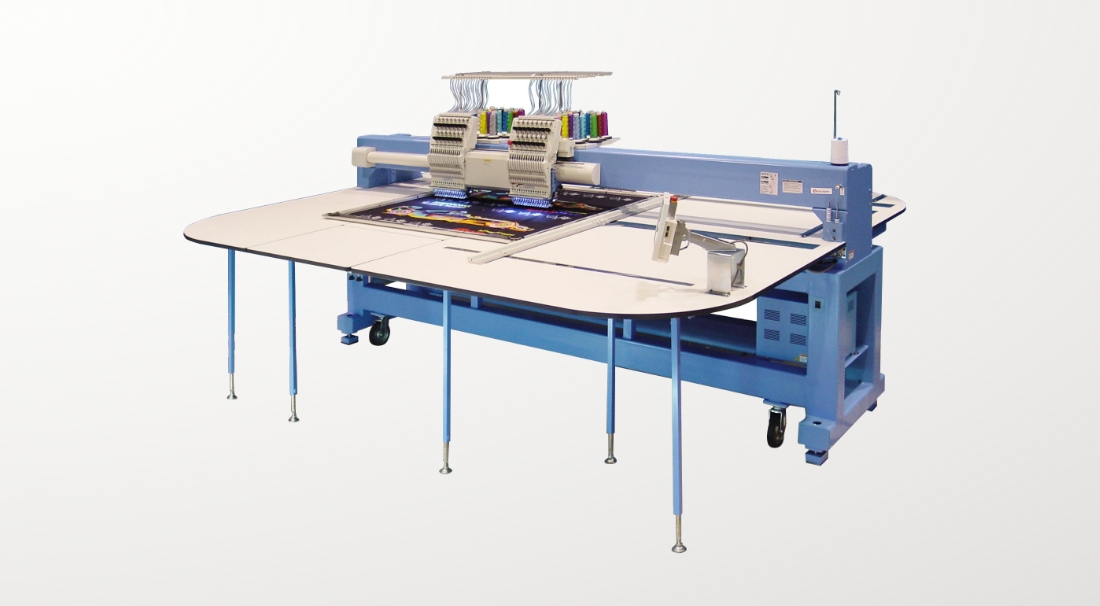 Inquiries
Flat type model for wide areas that can embroider up to 1,200 x 1,200 mm
HFR-W is released for a large size embroidery work, such as large flags or national costumes. This model provides 600x1200mm embroidery field as standard and 1200x1200mm as Alternate model. Equipped with all heavy-duty drive system and a rigid strong body frame, HFR produce high quality embroidery arts even at large sizes.
Specification
Number of Needle
15
Number of Head
2
Maximum Speed: Tubular
1,100 – 1,200rpm
Maximum Embroidery Field (X-Y)
(Alternate model's single head work)
600 x 1,200mm (1,200 x 1,200mm)
Stitch Length
0.1-12.7mm
Memory
40milion stithcs
Power Supply
1 phase 200-240V
General Features
| | |
| --- | --- |
| Automatic Thread Trimer | Yes |
| Automatic Thread Break Detection | Yes |
| Built-in Bobbin Thread Winder | Option |
| LCD Touch Screen Control Panel | Yes (Option for 10 inchs) |
| Laser Position Marker | Option |
| Direct PC Connection | USB/LAN |
| PC Communication Software | Yes |
| 12 Fonts 6 Sizes Lettering | Yes |
| Built-in 100 One-point Designs | Yes |
| Embroidery Pattern Loading | USB Pen Drive |
Options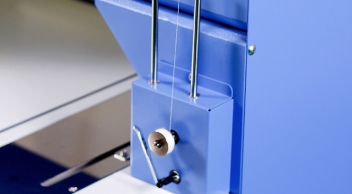 Bobbin Winder

Option for HFR-W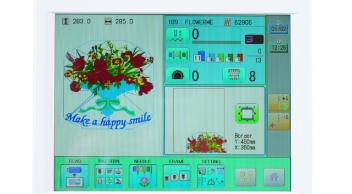 10 inch Display Monitor

Optional larger monitar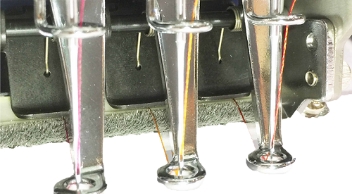 Upper Thread Holder

No more trouble with upper thread escaping from needles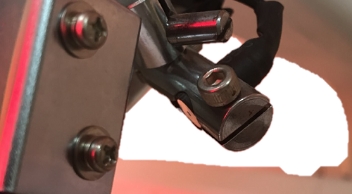 Laser Position Marker

No more hitting frames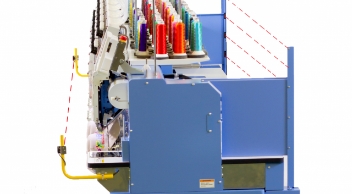 Safety Sensor Front & Rear

For avoidance to get injuries by accidentally touching working machines
Borer Device

Hollowing out garments for lace embroideies etc.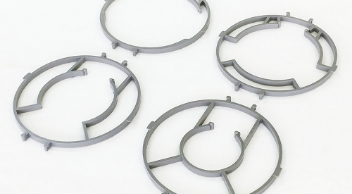 Spider Frame

Option for HFR-W series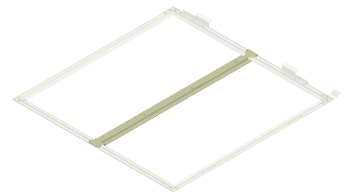 Border Frame Partition Plate

Border Frame for HFR-W series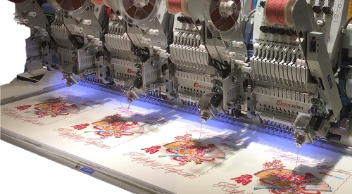 Sequin & Zigzag Cording

For additional decorartions on embroideries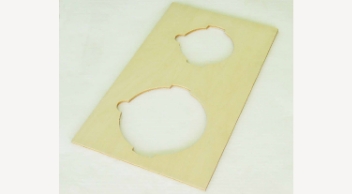 Round Frame Preparation Base

Preparation base to reduce clumsiness for roud frames
Inquiries
For more information, please contact us on the following page.
Contact Us